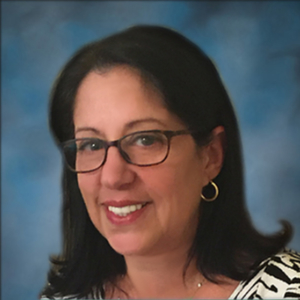 Vicki Tate
President
Originally from New York City, Vicki has lived in Palm Beach County since 1985  beginning her career as a professional recruiter with a concentration in the fields of Financial and Legal Services.  Her natural ability to connect like-minded women, along with a lifetime of philanthropy, led her to found the Alliance of Women Executives (AWE).  Vicki is Vice President of the Henry Nias Foundation as well as an active member of it's Board of Directors, a member of the Foundation for Women and Economic Literacy, a past board member of the Richard David Kann Melanoma Foundation, and a board member in her homeowners association.  She has volunteered with Hospice of Palm Beach County, Florida Poodle Rescue, Relay for Life, and is a member of the Cancer Prevention Study -3.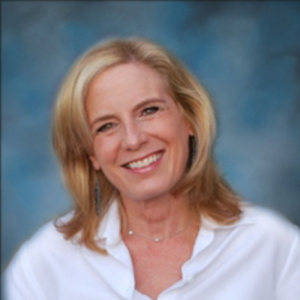 Terri Dew
Vice President
Terri Dew is active in Palm Beach County both personally and professionally. She is the Administrator of Abacoa Golf Club and helped create Chip-N-Sip, a group dedicated to growing the game of golf for women in North Palm Beach. She is an owner and office manager of Sports Field Management, a company that manages the athletic fields at Florida Atlantic University. Terri is an active member of the Abacoa Town Council, she serves on the Small Business Advisory Council of the Palm Beach North Chamber of Commerce, chairs the Digital Marketing Series Committee and is on the Membership Committee. Terri supports local charities including Relay for Life as a team leader, Friends in Pink, The American Cancer Society and The American Diabetes Association. Terri and her husband actively support Take Stock in Children, the Palm Beach County Golf Association, the Florida State Golf Association and The Society of Seniors.
Rosy Acevedo
Secretary
Rosy has been a practicing attorney running her own firm since 2001 in the areas of Family Law and Estate Planning. In 2005, she began her Mary Kay business and is a Cadillac Sales Director.
Rosy became a member of AWE in January 2019. She is a member of the Florida Bar and leads in the Women's Ministry at Journey Church. She also served in 2018 as a Member of the Advisory Board for the Children's Healing Institute. Rosy supports local charities such as Journey Church, Mary Kay Foundation, Compassion International, World Vision and Heartbeat of Miami. Rosy is passionate about leading and loving others. AWE has given her the opportunity to do just that in the lives of young women as they pursue their hearts desires.
Debbie Wemyss
Director of Communications
A South Florida resident since 1979, Debbie Wemyss (weemz) hails from New England and has a three-decade background in PR, marketing, and fundraising for corporations and nonprofits. She Founded DW Consulting Solutions LLC in 2011 to offer expert coaching to individuals and corporations to use LinkedIn as a powerful branding and marketing tool. Debbie is an active volunteer with SCORE Palm Beach, SCORE Broward and a long-time member of the Chamber of Commerce of the Palm Beaches, and also belongs to several professional women's organizations. As an entrepreneur, the mission of the Alliance of Women Executives (AWE) strikes a special chord in Debbie's heart.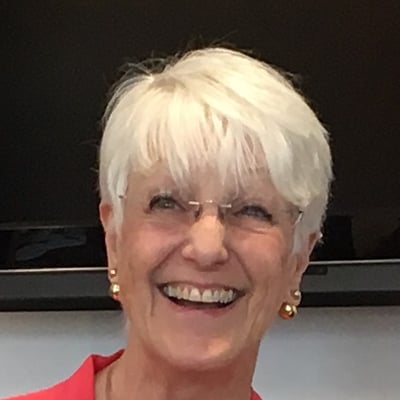 Claudia M. McKenna
Board Member
Claudia M. McKenna is the former City Attorney for the City of West Palm Beach, a position she held from 2002 until her retirement from the City in 2014.  She has the distinction of being the first woman to hold that position and is the second-longest serving City Attorney in the City's 100+ year history.
Claudia continues to provide municipal legal services to the City of West Palm Beach as special counsel and community redevelopment legal services to the City of Pompano Beach's community redevelopment agency as its CRA Attorney.  Additionally, she served as Contributing Editor to Reinventing Your City, co-authored by redevelopment experts, Kim J. Briesemeister and Christopher J. Brown.
A resident of Palm Beach County since 1976 (with a brief absence to attend UF Law School from 1982 to 1985), Claudia is delighted that AWE's mission of promoting higher education through academic scholarships for Palm Beach County graduates will empower the next generation of young women as they pursue their life goals.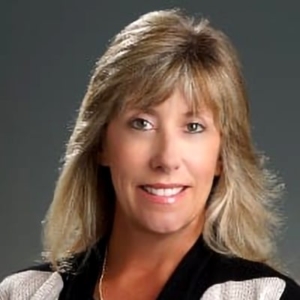 Debbie Hawks
Ambassador
Debbie Hawks is a North Palm Beach native with a strong passion for empowering youth to succeed. She spent 14 years mentoring boys with The Boy Scouts of America and many years as a volunteer for Palm Beach Gardens High School and Dreyfoos High School of the Arts. Debbie now gives her time and talents to the Alliance of Women Executives and The Kiwanis of North Palm Beach. When not volunteering, she is a Real Estate Listing Specialist with the Keyes Company in Palm Beach Gardens. Her professional affiliations include the National Association of Realtors, Florida Association of Realtors, Realtors of the Palm Beaches and Greater Fort Lauderdale, Leading Real Estate Companies of the World and the Northern Palm Beach County Chamber of Commerce.
Amy Liposky Vincent
Ambassador
Amy Liposky Vincent is the Managing Partner of the Real mold guy! a 25 year-old specialty construction firm serving South Florida with honest mold remediation, restoration, emergency water extraction and dry out. In addition to financial management, she has vast experience in marketing, advertising and graphic design.
Amy moved to Jupiter Farms from Montana in 2004. Since then she has been active in the community serving her church, schools and veterans' organizations. She is a founding member of the Run Like a Warrior 5K which benefits the lacrosse teams at Jupiter High School and the Wounded Veterans Relief Fund. Amy is proud to serve the Palm Beach County community as an AWE ambassador and help support young women in realizing their college dreams.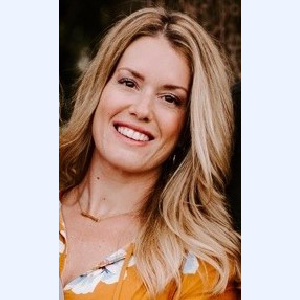 Taylor Saunders
Instagram Coordinator
Taylor began her career in social work.  She was the Program Director for the PA CCIS TANF division that assists working parents receiving state funds to gain access to assistance that helps pay for childcare so they can continue employment.  She also worked with Tabor Community Services in their Shelter to Independent Living Program. This program helps those who are in emergency housing or shelters find financial independence and permanent homes.  Following her career in social services, Taylor pursued a career with Armstrong World Industries.  She remained with the company for 10 years holding a variety of roles from worldwide shipping logistics to Microsoft Office 365 Development and site deployment.
Taylor lives with her three daughters and husband and is highly active in her community.  Taylor is a coach for the nationwide program Girls on the Run, coaches youth Field Hockey for 1st and 2nd grade girls and is the President her local school's PTO.  Taylor is passionate about helping young women find ways to empower themselves through education, self-awareness, and inner confidence.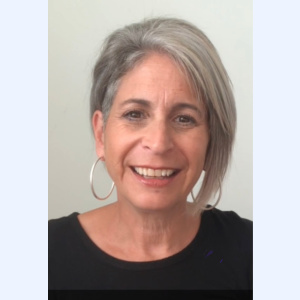 Beth Wagmeister
ASL Interpreter
Beth Wagmeister is an Inclusion Specialist, Advocate and Educator. A champion for the Deaf, Beth provides American Sign Language (ASL) classes, trainings and workshops face to face as well as via web based on the topic of The Americans with Disabilities Act (ADA), with focus on the deaf community.
Beth is one of the founders of the Inclusion Support Team as well as the "Inclusion Works" Outreach Coordinator at the City of Boynton Beach. Beth teaches basic ASL to city employees from City Manager, first responders, police, park, camp staff etc. to provide top service in the city to all.
Beth sits on the Advisory Board at Keiser University and is a member of the Boca Chamber of Commerce, Boynton Beach Women in Business and now a proud member of the Alliance of Women Executives as its ASL interpreter.
She believed she could so she did