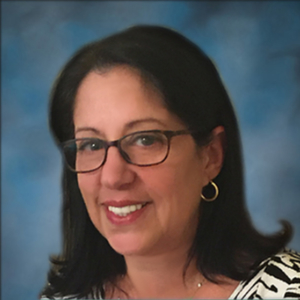 Vicki Tate
President
Originally from New York City, Vicki has lived in Palm Beach County since 1985  beginning her career as a professional recruiter with a concentration in the fields of Financial and Legal Services.  Her natural ability to connect like-minded women, along with a lifetime of philanthropy, led her to found the Alliance of Women Executives (AWE).  Vicki is Vice President of the Henry Nias Foundation as well as an active member of it's Board of Directors, a member of the Foundation for Women and Economic Literacy, a past board member of the Richard David Kann Melanoma Foundation, and on the Advisory Board of AroundWellington.  She has volunteered with Hospice of Palm Beach County, Florida Poodle Rescue, Relay for Life, and is a member of the Cancer Prevention Study -3.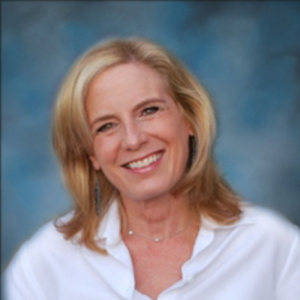 Terri Dew
Vice President
Terri Dew is active in Palm Beach County both personally and professionally. She is the Administrator of Abacoa Golf Club and helped create Chip-N-Sip, a group dedicated to growing the game of golf for women in North Palm Beach. She is an owner and office manager of Sports Field Management, a company that manages the athletic fields at Florida Atlantic University. Terri is an active member of the Abacoa Town Council, she serves on the Small Business Advisory Council of the Palm Beach North Chamber of Commerce, chairs the Digital Marketing Series Committee and is on the Membership Committee. Terri supports local charities including Relay for Life as a team leader, Friends in Pink, The American Cancer Society and The American Diabetes Association. Terri and her husband actively support Take Stock in Children, the Palm Beach County Golf Association, the Florida State Golf Association and The Society of Seniors.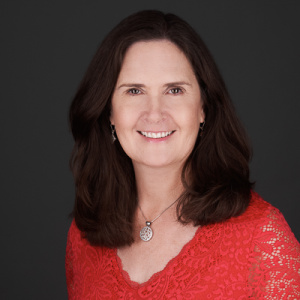 Nancy Meyer
Board Member
Nancy is a Certified Treasury Professional with a background in corporate treasury and over 25 years in financial services, including specialties in treasury management and merchant services. She specializes in providing solutions for working capital management.  Most recently, Nancy served as Retail Market Manager for Synovus Bank in the Southeast Florida market (Juno Beach).  In August 2021 Nancy transitioned to a role for Synovus in the Treasury Payments & Solutions division where she continues to advise business customers on daily banking issues and company growth.
Close friends and business associates call Nancy a "Professional Networker" for her ability to connect people and businesses in need with the appropriate solution provider.  She is a member of Faith Lutheran Church in North Palm Beach and is a member of various local networking groups.  Her current affiliations include the Palm Beach Chamber North as a mentor for the Women in Business Bootcamp, Program Chair for Network Professionals International (Boca Royal Chapter) and she was an award-winning presenter for the Shameless Promotions & Muffins networking group.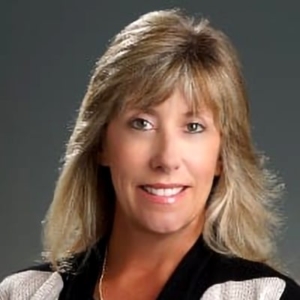 Debbie Hawks
Board Member
Debbie Hawks is a North Palm Beach native with a strong passion for empowering youth to succeed. She spent 14 years mentoring boys with The Boy Scouts of America and many years as a volunteer for Palm Beach Gardens High School and Dreyfoos High School of the Arts. Debbie now gives her time and talents to the Alliance of Women Executives and The Kiwanis of North Palm Beach. When not volunteering, she is a Real Estate Listing Specialist with the Keyes Company in Palm Beach Gardens. Her professional affiliations include the National Association of Realtors, Florida Association of Realtors, Realtors of the Palm Beaches and Greater Fort Lauderdale, Leading Real Estate Companies of the World and the Northern Palm Beach County Chamber of Commerce.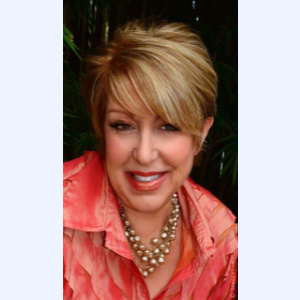 Michele Landers
Board Member
Michele Landers is originally from New Jersey and relocated to Palm Beach County in 1987. Michele began her career in the medical field as an administrator for a neurosurgery practice and pain clinic. Her experience in the medical field sparked her interest and eventual study of psychology, mind-set and eastern philosophies.
Today, Michele is a Board- Certified Life Purpose, Career and Spiritual Coach and Certified Hypnotherapist. She is the author of two books, The Year of Living Miraculously and The Tao of Numbers. Michele is also a radio, media personality and speaker who has taught hundreds of classes, speaking throughout the country. She was a recurring coach on Fox/ WFLX  "Eye on South Florida" with Shannon Cake and on NBC's WPTV 's "5 at 11," "Healthy, Wealthy and Wise Segment."
Michele has a special interest in helping and encouraging young women to make positive choices in their lives in order to achieve their goals and dreams and to be a productive, contributing member of society. AWE shares this vison which makes it a meaningful and perfect fit for Michele.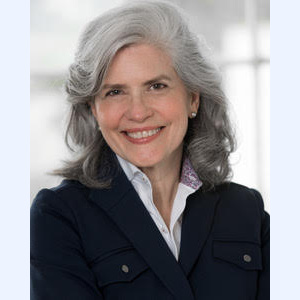 Maria Rowley
Board Member
Maria grew up in Milton, Massachusetts, in a family of seven children. As a professional, Maria has had a varied background, beginning and ending in the fashion industry with small breaks in the worlds of real estate and seafood
brokerage. During those years, Maria became involved with causes supporting children, education, and the environment. She firmly believes that access to a challenging education and rich life experiences are paramount to children's growth. These experiences create profound, inquisitive people who are well-equipped to meet the challenges they will face as adults.
Maria has served in the Greater Boston area for The Emerald Necklace Conservancy, The Vincent Newborn Necessities Program, and The Friends of the Boston Park Rangers Mounted Unit. Locally, Maria is proud to support the HATT Foundation, helping under-served and at-risk children, families, and senior citizens. Additionally, Maria supports The Delray Beach Historical Society, which encourages and assists people of all backgrounds and interests in learning more about Delray Beach's diverse history.
AWE's mission aligns with Maria's belief that education is paramount to children's growth and success. She looks forward to watching the young women of AWE select their paths and learn how they will share their skills with their
communities in the future.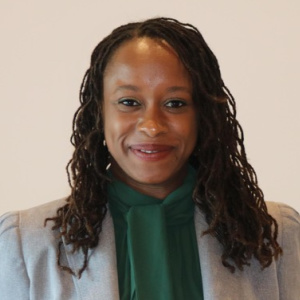 Kerry Clinton
Board Member
Kerry Clinton, originally from Kingston Jamaica, migrated to America in 1995. From a young age she understood the need to align her dreams with individuals whose desire is to impact by mentoring. With 15+ years' experience within the property insurance industry, she understands the needs for young women to navigate the American dream, to have the financial means to attend college, to have a career and a place to call home.
Kerry is the Corporate Recruiter for Universal Property & Casualty Insurance Company, one of the largest insurance companies that offers property insurance in 19 states. Kerry has volunteered with several nonprofit organizations including Habitat for Humanity, the Affordable Housing Committee of Boynton Beach, speaking engagements for the Urban League, Symposiums for the city of Boynton Beach, and Junior Achievement in which she facilities year-round career bound program initiatives and provides tours for visiting Universal Property Insurance Company's many campuses.
AWE's mission speaks to Kerry's passion, which is to advocate a path that leads to a great career and quality of life for college bound young women in Palm Beach County.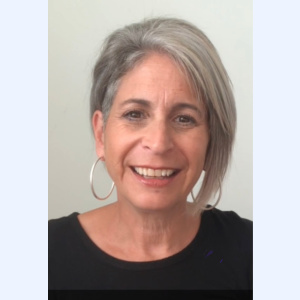 Beth Wagmeister
ASL Interpreter
Beth Wagmeister is an Inclusion Specialist, Advocate and Educator. A champion for the Deaf, Beth provides American Sign Language (ASL) classes, trainings and workshops face to face as well as via web based on the topic of The Americans with Disabilities Act (ADA), with focus on the deaf community.
Beth is one of the founders of the Inclusion Support Team as well as the "Inclusion Works" Outreach Coordinator at the City of Boynton Beach. Beth teaches basic ASL to city employees from City Manager, first responders, police, park, camp staff etc. to provide top service in the city to all.
Beth sits on the Advisory Board at Keiser University and is a member of the Boca Chamber of Commerce, Boynton Beach Women in Business and now a proud member of the Alliance of Women Executives as its ASL interpreter.
She believed she could so she did